true
Our Path is on a
Journey to Better®
Welcome to the Saffron Road.
We think you'll love being along for the journey.
Shop Products
Certified
We Keep The Bad Stuff Out
We don't use Artificial ingredients, just real foods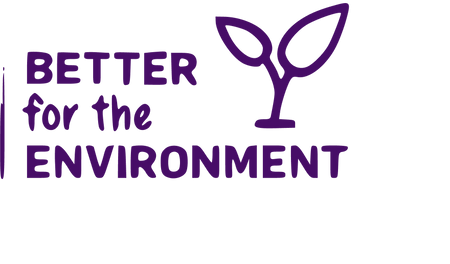 Sustainable products held to the highest of ethical and quality standards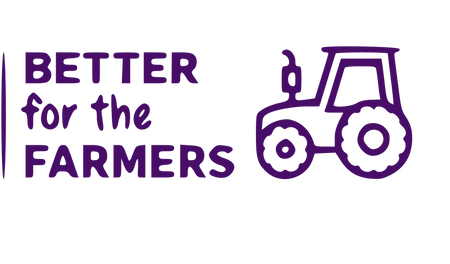 Non-GMO seeds leave a legacy of resilient crops for future generations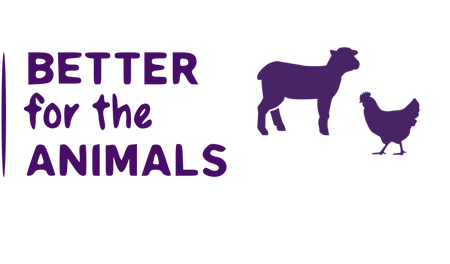 Livestock Humanely Raised with Care and without Antibiotics nor Artificial Hormones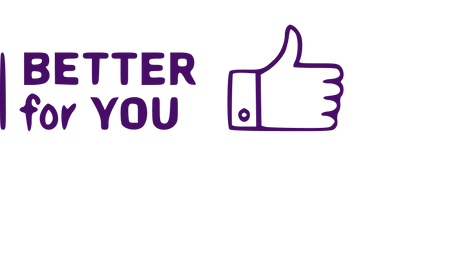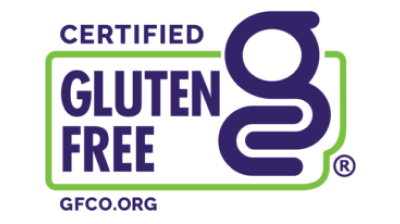 Gluten-Free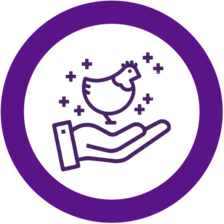 Raised with Care
Non-GMO Project
Halal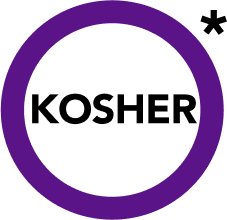 Kosher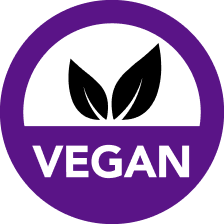 Vegan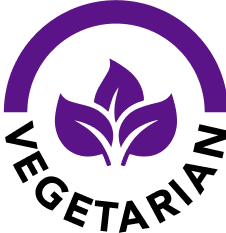 Vegetarian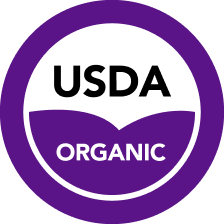 USDA Organic


Inspire
EXPLORE BETTER
Why choose Saffron Road
We are a socially conscious company that believes in lifting up others. We want to help bridge the gaps that separate us and we want to leave our planet better off than we found it.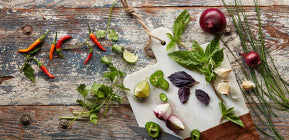 Restaurant Quality Flavors in Minutes
We work with passionate chefs who use authentic recipes and respect traditional cooking methods to maintain authentic flavors.


Real Ingredients
We don't use artificial ingredients, just real food. We keep the bad stuff out so no hormones, GMOs or antibiotics

Ethically Sourced
We use grass fed beef and chickens raised with care because we value your health


Proudly Halal
Halal and kosher, vegan and meat lover, nutrition and flavor, the traditional and the modern—they're all part of the Saffron Road and our Journey to Better.
Check out what our customers have to say

I tried this frozen meal and could not believe how good it was- the best I have ever had, I could go to a fine dining biryani place and not get anything comparable. I would be willing to pay more for this if it was in a family size container. if I was able to have this exact food every day I would eat it every single day.
Just a note to let you know how much I enjoy your dinners. I had vegetable biryani tonight. It was excellent I love all the spices. I have tried 5 of them so far and none of them disappoint. They are so yummy. Thank you for an excellent product.
I just tried the Lamb Saag and it has got to be the best frozen food I have ever eaten. Not that I eat a lot of frozen food...its just sometimes there aren't enough hours in the day to cook the meal you want. This was so good I am eating it again tomorrow and maybe even the next day! 5 stars!

I just tried my very first Saffron Road product, Chicken Tikka Masala! I am hooked! This is the best frozen meal that I have ever bought and from now on I will only buy Saffron Road products!! I can find absolutely nothing wrong!!! Imagine my surprise to also find out that your headquarters are in CT, my home state!!! Thank you so much!!
Just tried your product for the first time (Pad Thai). I haven't even finished eating it yet and I had to stop to write you. I have a hard time finding a good pad Thai at a restaurant so I can't believe how good this TV dinner is!
I love the SR frozen entrees we buy at Sprouts. However, we were just at Safeway and ran into Falafel crunchy chickpeas. These are really good! You have another winning product! About gluten-free. I'm happy that SR is gluten-free because that is the diet I'm required to follow.

I want to compliment you on your delicious & clean products! I love that we can enjoy foods that we
love that are not contaminated with pesticides. I'm so grateful that companies such as yours are
bringing us back to the way our ancestors ate with fresh, whole, organic ingredients.
I tried your & Authentic Indian Chana Masala. & O my GOODNESS! Talk about GOODNESS! I do not normally buy packaged food and I normally live where I have access to fresh Indian food at several fabulous restaurants. I am so happy to discover this product that is new to me. DELIGHTED!!!
I am so happy I discovered your products at Target. I have celiac and must be gluten free and have been having a difficult time finding quick easy TASTY food items and then I discovered your Simmer Sauces. They are AWESOME! Thank you for making ethnic GF sauce.

I have recently purchased a few of your frozen entrees and I'm very impressed. It's all there. Flavors, portions, finally meals that are healthy and taste good!
I just tried one of your products (Lemongrass Basil Chicken)and it was delicious! Thank you so much for a frozen dinner without the extra salt!!
I love that Saffron Road not only offers delicious, healthy food, but that they stand firm in their values. As a mom, this is the ultimate win-win.

This last year of the pandemic was difficult … I found myself wanting to get easy to cook meals. In the freezer section I discovered your many options … I find other companies just do not have the flavorful dishes that you have made. So, thank you for your wonderful lunch & dinner foods.
I'd noticed your brand on Ibotta before but was hesitant since personally my family has issues with texture/taste and some products have completely missed the mark. I tried your Chicken Pad Thai though and was pleasantly surprised by the flavor combination and health benefits.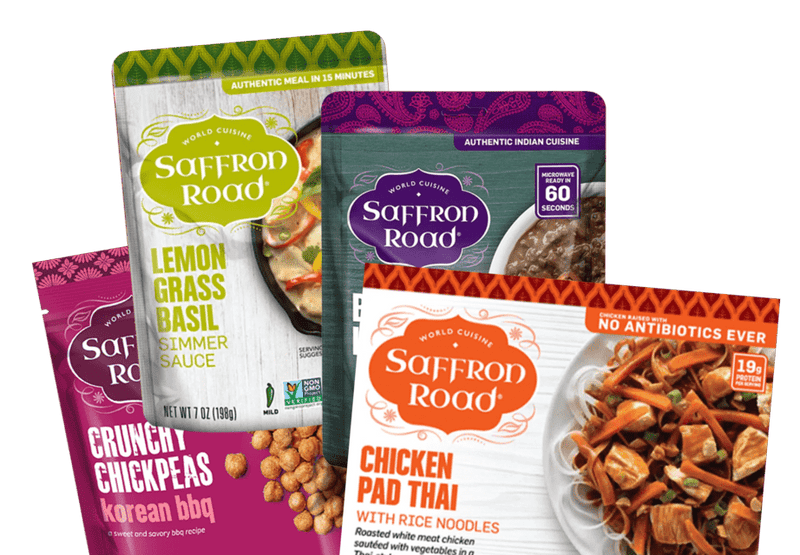 Find A Store near you
Search for Your Favorite Saffron Road products at locations near you
Frequently Asked Questions
Got Question?
Well we've got answers.
Check out our response to some of the frequently asked questions we receive.
Have a question that's not addressed?Contact us
Are Saffron Road products Gluten-Free?
Yes, actually 100% of our frozen entrees and most of Saffron Road's products are gluten-free as certified by the Gluten-Free Certification Organization. GFCO provides an independent service to supervise gluten-free food production according to a consistent, defined, science-based standard that is confirmed by field inspections in order to achieve heightened consumer confidence and safety. All of our Gluten-Free certified products are naturally free of gluten, so there is no sacrifice in flavor! Unlike some food manufacturers that may self-label themselves as Gluten-Free, Saffron Road actually goes through the expense and effort of having the #1 Gluten-Free certifier audit, inspect, and verify our GF products in order to provide that extra comfort and transparency to our consumers. Please check the front of our packaging for the GF logo.
---
How are your livestock sourced?
We source from family owned and local sustainable farms, including Amish farms. For our lamb, we only use livestock that have never been administered hormones and been pasture-raised and grass-fed in open fields. For our poultry, they are totally antibiotic-free.
---
How does Saffron Road guarantee that its livestock is treated humanely?
We work with trusted, credible, third parties to certify that our livestock are treated humanely. Our chicken meets the standards of Global Animal Partnership, or Farm Animal Care Training & Auditing, each of which brings together farmers, scientists, ranchers, retailers, and animal advocates—a diverse group with the common goal of improving the welfare of animals in agriculture. These standards are part of our Saffron Road Raised with Care program: chickens are fed a 100% vegetarian diet with no animal byproducts; are provided adequate shelter, space and light to promote healthy, natural behaviors; defined and monitored farm handling methods to reduce stress; known, well-trained staff to handle the chickens arriving to and moving into the processing plant; no antibiotics fed or administered. Our lambs and cattle are pasture-raised on small, family-owned farms, thrive on a verified 100% grass-fed diet and are not administered hormones or non-therapeutic antibiotics.
---
What does 'Certified Halal' mean?
Halal Certification is the process of having a qualified, independent third party supervise the production of consumables and harvesting of livestock, attesting that they were completed in conformity with the preparation and ingredient qualifications of the highest halal standards. Our products are halal certified by the Islamic Food and Nutrition Council of America.
---
How are your products harvested?
All of our livestock are slaughtered in the presence of a Muslim reciting the tasmiya following ritual guidelines, while maintaining a mindful tradition of making sure to ask for mercy from our creator and treating the animal as gently and humanely as possible.
Many of our consumers have expressed that our all-natural halal meats and poultry offer a markedly improved taste, texture, and freshness compared to commercial meats, which lack this careful and intentional supervision. Our overarching mission is to promote ethical consumerism. For a deeper understanding, we encourage you to watch 'Food, Inc.'.
Additionally, please note that all Saffron Road products are halal certified by IFANCA (https://ifanca.org/).
---
Is the Saffron Road Packaging Recycleable?
Our packaging is recyclable, but please check with your local recycling center for more details on how to properly recycle.
---